R

ogue River Lodging

Nestled inside the Galice Resort are several southern Oregon Rogue River lodging options. Whether for the single traveler to rest his or her head for a night or a family reunion looking for the perfect pre-rafting location, the Galice Resort offers travelers multiple lodging choices right on the wonderful Rogue River!
---
Galice Resort
11744 Galice Road
Merlin, Oregon 97532
1.541.476.3818
Opening Day April 27, 2018
Sun-Th: 7:00 am - 9:00 pm
Fri-Sat: 7:00 am - 10:00 pm
Galice Store and Gift Shop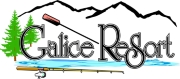 Galice Resort's Store sells everything you need for your outdoor adventure. We have water bottles, sunscreen, Rogue River area maps, water pistols and much more.
At the Gift Shop you can get Rogue River themed t-shirts, sweat shirts and hats-purchase to remember your fantastic Rogue River rafting trip!